The Fête of the Year

Wow, what a night! As part of the Fête de la Nuit 2013, Electro Swing Revolution celebrated the swing with an alltime-high of nearly 2000 visitors! I was proud hosting this event including a great live concert of The Goodnight Circus, an amazing DJ set of Jan Pyroman and The Carlson Two pushing the Bingo Bongo floor to the limit for 7,5 hours.
Here is the picture gallery: CLICK!
And this is a little collage of some pics to get an impression (click on it):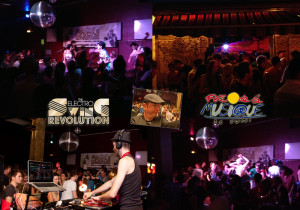 No Comments Yet.