Taco – Puttin' on the Ritz 2017 – EP

You remember the big hit of 1982, "Taco – Puttin' on the Ritz"? Probably you do, Taco sold millions of copies these days…
I'm honored to produce a new version (actually five versions) of the song together with Louie Prima & Wolfgang Lohr in order to launch the comeback of Taco! This kept us quite busy the last months, and during the world premiere of our Electro Swing version in Vienna a few days ago, the release date was announced: The EP will be available Feb. 04, 2017 on CD and digital!
This is how our new version will look like (tadaaa!):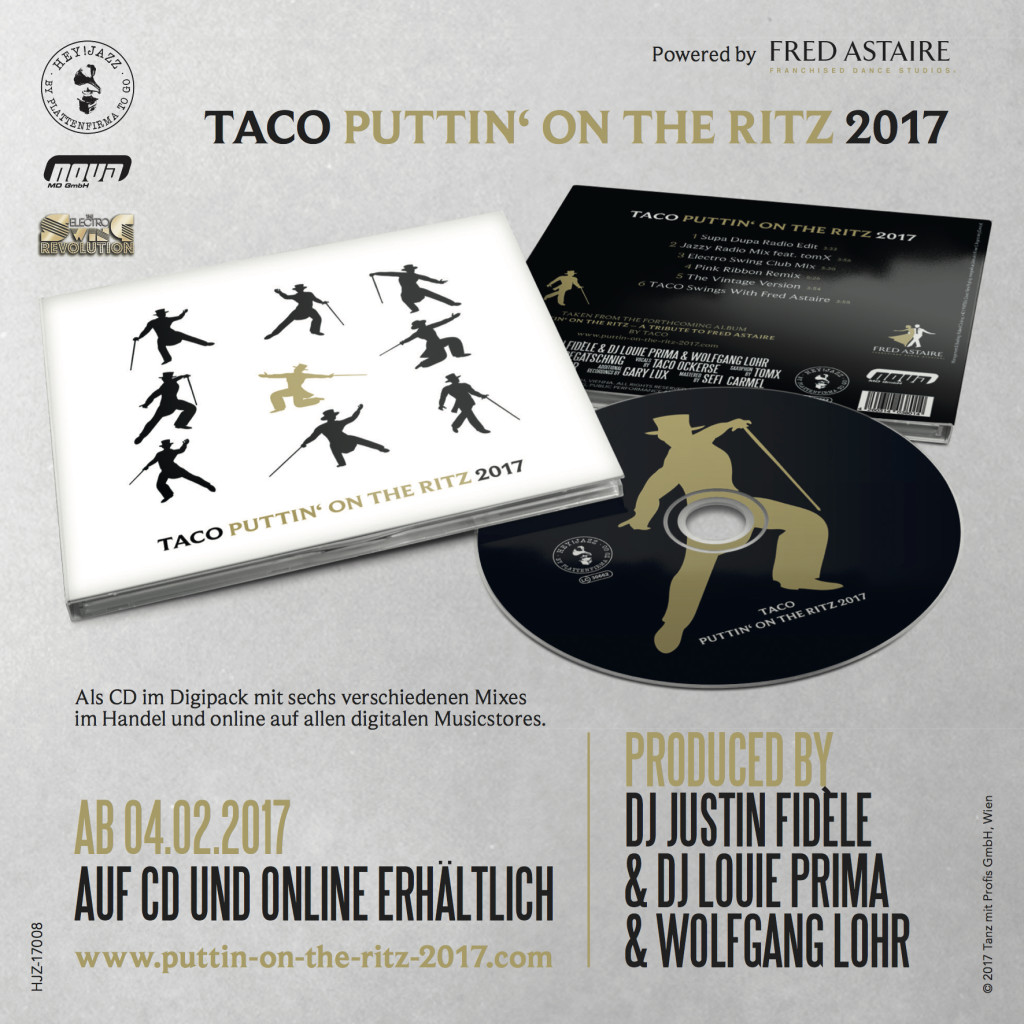 More info: www.puttin-on-the-ritz-2017.com
To remember you of Taco's original version:


No Comments Yet.