Russia Tour – April 23 – 27

Together with Louie Prima I will be touring Russia in late April.
These are the dates:
23. April: Nizhny Novgorod (Arsenal)
25. April: Ulyanovsk (Festival & Bardak)
26. April: Samara (Marlen Centre)
27. April: Moscow (Lady Jane Bar) – Solo Set
The tour (except the gig in Moscow) was organized by the Goethe Institut in Moscow and the Robert Bosch Stiftung in Ulyanovsk – thank you very much for the big support!
Despite the tensed poltical situation we think it is important to hold on to the tour in order not to punish the wrong people. Besides the gigs we will have different meetings with independent artists, DJs, media people and radio stations who are not controlled by the government. Our goal is to learn more about their work and explore possibilities of mutual projects in the future. Keep your fingers crossed for a successful tour!
Click on the below map to see the big version!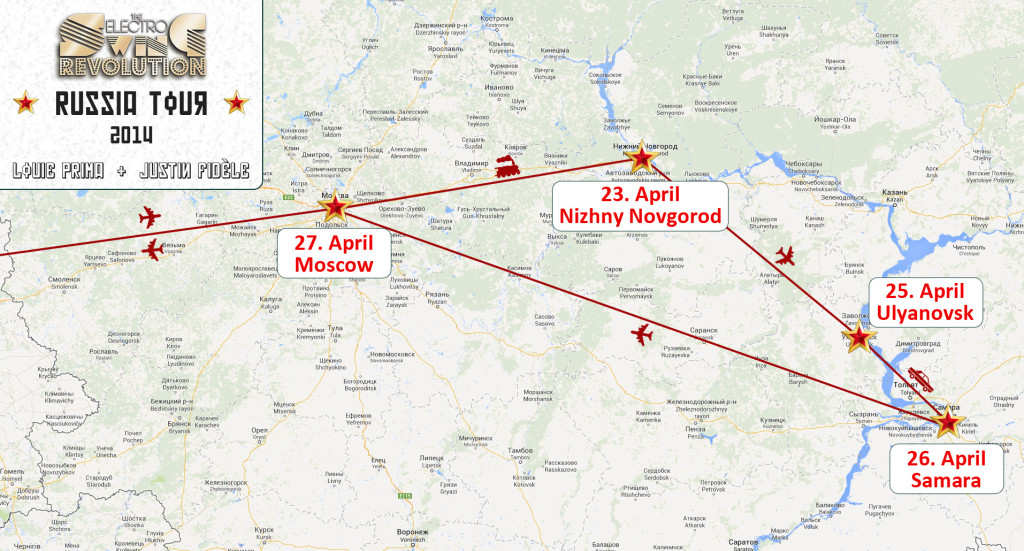 No Comments Yet.